Angelia "Love" Henderson
from Atlanta, Ga.
Since you have been single, what have you learned about yourself?

I've learned that I really DO enjoy my own company. (giggle) That hasn't always been the case. I was accustomed to having someone around me a constant basis. Once I was single, it felt like I was missing out on so much. However, I realized that I wasn't missing out on anything that wasn't constructive or needed at that moment. My self-growth has crashed into my psyche like a tidal wave and has awakened me from a self-loathing fog. I have no problem taking myself on vacation, out to dinner, or to the movies.
I get it….since you have learned more about yourself, what are you doing now to prepare yourself for a healthy relationship?

I am releasing the old ghosts of insecurity, mistrust, and sadness brought on by the dysfunction from my long-term relationship of 20 years. I now realize that other women are not my EX!! When I'm tempted to start comparing women I meet now with anyone in my past relationships: I pause, take a deep breath, and reflect for a brief moment about how far I've come in my self-growth. I am then able to enjoy the person who is right in front of me and not the ones who are behind me.
I appreciate your commitment to the "now". When you start dating again, what areas do you think you might struggle with a bit at the beginning? And since you know the areas, how will you assess if a person is a good match? And, what will you share with a potential mate?



Trust. Some of my past relationships have involved women who weren't very trustworthy. Lie to me once, shame on you. Lie to me twice, shame on me. I will trust anyone until they give me a reason not to. I came across a quote which pretty much sums of how I feel about honesty: "I look for these qualities and characteristics in people. Honesty is number one, respect, and absolutely the third would have to be loyalty." ~ Summer Altice ~ I'd much rather a person hurt me with the truth than placate me with a lie. It just doesn't serve the greater good for either person. Once I've lost trust in someone, there's just no way I will allow them to be close to me or even in my life.

In the famous words of Maya Angelou and Opray Winfrey: "When someone shows you who they are, believe them the first time. Remember this because it will happen many times in your life. When people show you who they are the first time believe them. Not the 29th time. When a (wo)man doesn't call you back the first time, when you are mistreated the first time, when someone shows you lack of integrity or dishonesty the first time, know that this will be followed many other times, that will some point in life come back to haunt or hurt you. Live your life in truth. Don't pretend to be someone you're not. You will survive anything if you live your life from the point of view of truth." I also struggle with not wanting to be in the physical presence of my mate 24/7/365. My partner will always have a very special place and space in my thoughts on a daily basis. However, I need time to myself to exhale and just relax. I've found that some women take it as indication of me not wanting to be with them. That's not the case.
Most women admit that they don't really know what they want in a partner. What characteristics and traits do you want and find most compatible? Which ones are most problematic and why?

I love an intelligent woman. OMG!! I'm sapiosexual and I desire a woman who can and will woo me with her brains. I enjoy the company of a woman is well-versed and a wordsmith. I also look for a woman who is confident in her own skin – she doesn't need my approval or anyone else's. I would say a woman who is not driven is problematic for me. If she has no desire to do anything other than complain, bemoan someone else's success, then we won't get past the initial conversation. I want to be an asset to someone's life, not a liability. I'm looking for the same in my potential mate. I tend to shy away from know-it-alls … it's okay to be well-versed; however, to look down your nose at someone and put them down are turn-offs. Also, I don't care to be in relationships with needy, clingy or insecure women. We all have our flaws. However, it is just not my cup of tea to be with someone who cannot spend a moment alone or handle her business. Further, I seek a partner who is financially stable and savvy; if we have to exist on a diet of Ramen Noodles to make ends meet, we will do so knowing that our situation isn't permanent.
When I use to date, I always asked about a potential mate's love language. What is your love language and how did you learn that about yourself?

My love language is "Words of Affirmation". I'm happiest when I'm spreading the word of God and uplifting and enlightening someone. Ironically, Facebook has allowed me to reach so many people who otherwise wouldn't have the opportunity to glean something good on the internet. I also embrace the "Physical Touch" love language. There's nothing like getting a hug or pat on the back from someone when they know that will make your day.
When you find that special one, how will you know? And, what do you love about love?

The chemistry will be instantaneous and explosive!! I can honestly say that I've been in love three times in my life. There was no doubt that in each case, the person had my complete attention and heart. When the relationships ended, it took me a great deal of time to get over the loss of a loved one (not in the terminal sense). I've never been one to rush into a rebound relationship just to say I'm with someone. That would be unfair to the other person. I tend to allow my heart and soul to heal before I decide to start dating. It's been almost a year since my last relationship. I haven't set a timeframe for when I will start dating again. I will rely on my heart to let me know when it's ready.
I love EVERYTHING about love!!! It's not just the fact that saying "I Love You" that gives me goose bumps … it's also the thought that someone gets me and still desires to be in my space and life. I know love is an action word and I'm always eager to please my mate (not just materially) but emotionally, physically and spiritually.
From the first time I met you, I have admired your spirit. You have a way of making people feel special and seen. I celebrate that. What do you admire about yourself?

Thanks, SharRon!! That means a great deal to me. I admire the fact that although I was dealt a difficult hand at the age of 13 – I became a parent; I never allowed it to define who or what I was as a person. Although my pregnancy was unplanned, my son was never unwanted. I love him to life and back. Not only did I finish high school on time and with honors, I attended college, got my degree and started a successful career. My son tells me that I'm his (s)hero!! I just wouldn't give up even when some of those around me told me that I wouldn't amount to anything. I've never allowed situations and circumstances to derail what I know God has planned for me. Even when folks said I couldn't and wouldn't amount to anything, I used their negativity as a basis for wanting to achieve greatness. I would love to see some of their faces now.
You are my shero too. I admire your determination and perseverance. 13 was such an interesting age for me. If you remember, what did you know or feel about being pregnant at that age? How did you manage being a student and a Mom? Who provided support for you?

I was petrified and unsure of my future. I have to give all thanks and honor to God for blessing me with a great family base … maternal and paternal. My paternal grandmother was instrumental in how I reared my son. She never made me ashamed of the fact that I was so young when I gave birth to my son. I could have gone the route of many teens and quit school and continued having babies. Instead, she pushed me to succeed at all cost and dismissed the naysayers. My son's father was/is very much a part of his life … from day one. It was never a question of if he would step up to the plate as a father … it was always what could he do to help me achieve my dream of attending college? It took a village to raise my son … neighbors, friends, family and complete strangers stepped in to make sure I had all of the resources I needed to succeed. I am forever grateful for God's grace and mercy for placing those people in my life.
What advice can you offer other teenage moms?

Honestly, I would suggest abstinence at all cost. I know that is probably not going to happen in our fast-paced world. If a teen is hell-bent on having sex, I would suggest that they have a candid talk with their parent(s) about birth control. I think us parents often to the ostrich approach when it comes to our children and sex. We would prefer to bury our heads in the sands rather than address sex education head-on. My son is 39 years old and had never had any children. I kept it real with him when it came to becoming a father when he was a teen. I think heeded my advice.
How would your friends describe you?

They would say that I'm loyal, trustworthy, fun-loving, humorous, love to smile, spiritual and kind-hearted. I'm an only child, so it helps to surround myself with like-minded acquaintances and friends. I'm a bit of a nerd (one of these days, I WILL be a contestant on Jeopardy)!! Most things that would appear mundane and uninteresting to some people pique my interest. I'm as comfortable going fishing as I am interacting in meetings with upper management. I also enjoy cooking and grilling out with my family and friends.
I know you are happily single, but if someone is interested in you what would you want her to know you do for fun and why?

I enjoy reading, writing and photography. If I had to pick my favorite, it would be writing. It allows me to voice on paper what I would otherwise not be able to say face-to-face. When I tell most people that I'm shy, they get a good chuckle. I have stage fright; yet, I majored in Broadcast Journalism in college. Go figure!! I also enjoy going to house parties/gatherings – especially when Spades and Bid Whist are involved. If someone is interested in getting to know me as a possible love interest, she should be as real as humanly possible. Don't send a representative because I detest and loathe superficial and fake women. I'm not a complicated, needy or vengeful person. I function in the here and now and prefer not to live my life rehashing the past. She should know that once she has my mind, the rest of me will follow. Lastly, she should know that I am a hopeful romantic … there's nothing hopeless about wanting to cater to my Lady's wishes when it comes to romance. I am a great cook, I remember special dates (anniversaries, birthdays, etc.) and I will honor her as the true Queen that she is. I enjoy traveling and would love to be with someone who is impromptu and enjoys quick, unplanned getaways.
I love how you celebrate and embrace your masculine energy. When you started growing into who you are, what did you tell your son and how did he respond to your evolution?

I've always been a bit of a tomboi!!! However, it was never something that I could put a word or definition to it. I just knew I loved being the "father" when we played house. (KML) It wasn't until I moved to Atlanta to attend college that a future lover schooled me on who and what I was. Talk about a life-changing experience … I have never forgotten the moment of clarity when she told me that I was a lesbian. (LOL) I've never wanted to me a man then or now. I just enjoy the freedom I feel embracing who I really am … a chivalrous female who just happens to enjoy the company of feminine women.
In terms of how my son and I relate when it comes to my masculine energy … it has never been a topic of discussion. I'm still MOM to him and our relationship has always "looked" like the mother-son pairing that it is. He actually gives me dating advice from a male perspective and has screened my potential dates. For me, it's all about being me no matter comes what may. I love the quote by e. e. cummings regarding staying true to one's self: "To be nobody but yourself in a world which is doing its best, night and day, to make you everybody else means to fight the hardest battle which any human being can fight; and never stop fighting." People get caught up in my outward appearance … I love wearing button-downs, ties and Timberlands. That doesn't mean I've forgotten that I am all woman and love my curves and everything associated with being a female.
What important lesson did you learn from your mother that has helped you in life and in relationships?

My mother was tragically taken away from me (she was killed by her boyfriend) when I was seven years old. I knew she loved me … she just wasn't given enough time to grow into a mother-daughter relationship. One thing I've always said is that she did one of the most selfless things a mother could do: she made sure I was taken care of by someone who would love and care for me. She introduced me to my maternal grandmother when I was seven. A month later, my Mom was shot and killed. I guess the lesson I learned is that sacrifice and love come in all shapes, sizes, color and situations. I'm grateful, thankful and forever love what my mom did for me.
Angelia, you have been through a lot. What grounds you and what connects you to your SOURCE?
I'm more spiritual now than I've ever been. I've always attended church. However, I wasn't being fed. I've found that I don't have to be in regular attendance to hear and feel God's words. Any potential mate would have to have a connection with a higher being and embrace God. I am steeped in faith. Honestly, I don't think my journey is anymore different than a lot of people that I have had the pleasure of meeting. Though we have traveled different roads to get where we are, God's the common denominator in us getting there. I suspect some potential mates tend to shy away from me because I'm about spreading the Word. There are just some things I'm not willing to barter when it comes to my closeness with God. I'm not a religious zealot; I just know who's been there for me when I felt like no one wanted me around, didn't understand my pain and wasn't open to love me just because.
Finish this sentence…..before I die I want to…..

I want to walk into love with my kindred mate. I know that sounds like a cliché and somewhat corny. (Smile) I don't plan to fall for anything nor anyone anymore. I'd like to think I've a little more control over my emotions these days. Since I've hit the 50 mark (I'm 52 now), I want to start enjoying life to the fullest … no drama, headaches, heartaches or what-ifs. Just do the darn thing … whatever it is!!
(Interview conducted by SharRon Jamison)
We thank you for sharing your journey of happiness in singlehood! Your story will encourage, inspire and uplift other singles. We wish you continued success and happiness.www.createloveforwomen.com
Create Love -- Founders
Imani Evans and SharRon Jamison
NO MORE GAMES! Successful Dating Workshop
CLICK THE BROWN PAPER TICKETS IMAGE TO REGISTER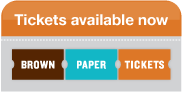 One workshop 2 dynamic components to help you step up your dating game. Being single should be fun!